Summer Camps
Boone, NC
Broadway in the Mountains!
A Decade of Drama, Songs & Dance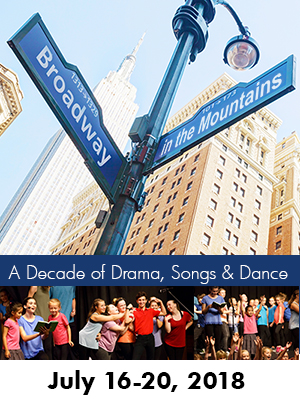 "Kiss today goodbye, and point me toward tomorrow."
A Chorus Line
Next Generation Kids to close in Casselberry
May 20

20 years ago, I was asked by a little music school in Casselberry to teach drama to their students. We started with 12 kids in a 20' x 20' room with pianos pushed against the walls. That was the beginning of Next Generation Kids. We've since trained thousands of students. Cultivating a love for the performing arts. Providing solid technique to prepare them for whatever they might audition for. Challenging them to take risks in a safe environment. Hiring teachers that not only loved kids but were professionals in the arts, with work ethics of the highest degree.

"Acting is behaving truthfully under imaginary circumstances."
Stanford Meisner

We became a small studio that pours into each student as an individual. Unfortunately for us, the growth of other institutions has cut into our student numbers. Where once the Orlando Rep would do a couple big shows during the summer (usually starring our students) they now produce 88 summer camps, and the number is growing. Dr. Phillips Center for the Arts has also stepped up its well funded offerings. I've always said "we can more than hold our own in training but we can't compete against their facility and marketing".

"How far that little candle throws his beams!"
William Shakespeare

Well, for 20 years we have been that little candle. Our student's continue to thrive in their school drama departments. We've had students cast on Broadway and in National Tours. They've done recording sessions for international clients. Years ago, Next Gen students were the singing chorus for PBS's Barney. Our student's have not only been accepted into major theater colleges but often on scholarship. One student has a reoccurring role on Netflix's Stranger Things. Even today as I am part of the Beauty and the Beast pre-show at Disney's Hollywood Studios, there's a NGK student in the cast. At Finding Nemo the Musical one of our Marlin's is a NGK student. I love to see the joy on our student's faces as they begin to grow and trust their training.

"The secret (and joy) of acting is to play like a child for the rest of your life."
Unknown

Our doors will close at Live Oaks after our last piano/vocal/acting recital on Sunday May 21 and our last stage production by our Kid Power students May 19 & 20. It's a charming retelling of the Pied Piper story called "RATS!" presented by our 3rd-5th grade students. Directed by Jordan Squires.

As I struggled with whether or not to close, I decided to step up the training for our Middle/High group. They've been working on songs, monologues and audition prep. I want to make sure they are as ready as they can be for life after NGK. They will be presenting some of their monologues and songs at the recital May 21.

I want to thank all the teachers we've had that have taught, challenged, inspired, frustrated and most important, loved your children. They are not only talented but of the highest character. They are what kept NGK going and I am indebted to them.
They are:
Jordan Squires
Deanna Giron
Anna Gerrish
Joe Tokarz
Naomi Chernault
Bambi Fadoul
Amy Berry
Cindi Stephenson
Jessica Klee
And many others who've joined us over these 20 years.

And most importantly, Sheryl Chernault for believing and keeping NGK going while I was on tour and beyond. She was indeed the heart of NGK.

So, what's next?
I'll still be around. I'll be coaching privately and will be available for lessons. Come fall I hope to be teaching acting somewhere. When I do, I'll let you know. There will also no doubt be events where kids are needed and I'll be asking you if you'd like to participate or not. We still plan on doing our yearly summer camp in Boone NC.

NGK SALE
I also have a studio full of stuff I need to liquidate. Keyboards, lights, a stage, chairs, cabinets, office supplies and more. If there's something you'd like, please make me an offer. I'll only have a week after the show to leave. You can email me with any questions at: info@nextgenkids.com

"Can't regret what I did for love."
A Chorus Line

Lastly, I'd like to thank all of you. Parents, students, friends and family. Thank you for bringing your child from across town, juggling your schedule so they don't miss class, showing up for all performances, helping with costumes, props and sets. You too helped keep NGK going. Thank you for your words of encouragement and entrusting us with your children. It's been a wonderful 20 years.

With Love,
David Chernault

<![if !supportLineBreakNewLine]>
<![endif]>
And our
Private Lessons!
ALL |

By Appointment


Private Piano Lessons
By Appointment

Private Piano is offered beginning at age 4. Students work one-on-one with one of our skilled teachers giving them proper keyboard technique, music theory, and improvisation skills. To register for lessons, click here! register now

ALL |

By Appointment


Private Voice
By Appointment

Nothing can help you advance in your singing career more than good private voice lessons. Whether you're trying out for school shows or competing in Florida All-State or Thespian District competition, private lessons will definitely give you the edge over others! At Next Generation Kids we are leading the way with quality teachers sharing their skill and knowledge with you. register now

ALL |

By Appointment


Private Guitar Lessons
By Appointment

Guitar Lessons are coming to NGK this fall! We are offering private lessons and a group class. Beginning students and advanced students have the opportunity to take lessons. Contact us for more information. register now