Welcome to
Next Gen Kids!
Training the next generation of performers today!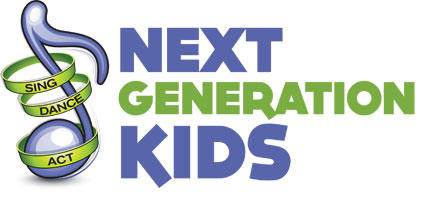 Next Generation Kids has over 20 years experience training up the next generation of performers! Our training in singing, dancing, acting, piano and guitar has prepared students for productions on a local and national level. Our students have earned honors at thespian competitions, played leads in area and school performances, and done recording sessions for national TV shows. We've even had 3 students go on the Broadway National Tour of Annie. Many of our NGK alumni have earned college scholarships in the performing arts. We hope you'll join the excitement as your child begins the journey of a lifetime!
Winter Classes Start January 9th!
Register Now!
And our
Private Lessons!
ALL |

By Appointment


Private Piano Lessons
By Appointment

Private Piano is offered beginning at age 4. Students work one-on-one with one of our skilled teachers giving them proper keyboard technique, music theory, and improvisation skills. To register for lessons, click here! register now

ALL |

By Appointment


Private Voice
By Appointment

Nothing can help you advance in your singing career more than good private voice lessons. Whether you're trying out for school shows or competing in Florida All-State or Thespian District competition, private lessons will definitely give you the edge over others! At Next Generation Kids we are leading the way with quality teachers sharing their skill and knowledge with you. register now

ALL |

By Appointment


Private Guitar Lessons
By Appointment

Guitar Lessons are coming to NGK this fall! We are offering private lessons and a group class. Beginning students and advanced students have the opportunity to take lessons. Contact us for more information. register now